CREATE 10 .EDU BACKLINKS FOR YOUR WEBSITE
Product Code:
EMARKETING-01
Reward Points:
0
Availability:
In Stock
CREATE 10 .EDU BACKLINKS FOR YOUR WEBSITE
.Edu backlinks are special backlinks and many consider it as the KING of backlinks that will boost your website rank.
EXPLANATION ON .EDU BACKLINKS:

.Edu domains are reserved for establish educational/academic institutions. We can't buy this domain, unless you own an education/academic institution.

When you have .edu backlinks lead to your site, Search Engines like Google will assume your website is an authority site. Theoretically, one .edu backlink weights as much as 100 .com backlinks! Your site rank can be tremendously boosted by the use of a few .edu backlinks.

International SEO companies have found .edu backlinks as a goldmine when it comes to outranking their competitors. Here are services that are provided by some SEO companies:

FAQs:
Question #1: What are .edu backlinks?
.edu backlinks are links to a website from a domain name or website name with an .edu extension. Edu stands for education .edu= .education.
For example:
www.harvard.edu
www.yale.edu
www.stanford.edu
Question #2: Why are .edu backlinks so important for my website as an internet marketer?
First off .Edu backlinks are so important for your website as an internet marketer, because as internet marketers targeted website traffic is everything for us, and the best source for us to get targeted website traffic is through the search engines, and in order for us to get in the search engines we must have backlinks "BINGO" and this is where the free .edu backlinks come in.

.Edu backlinks are special and private, they are only given to a certain group, hosted on another server, and sites with .edu extensions rank extremely high in the search engines.

Top Search engines like google, yahoo, bing, and ask Trust .edu websites. These search engines see .edu websites as valid,authority sources.

Being that said, when you can get .edu backlinks for your website; as a result the search engines will boost your website rankings because remember they trust these .edu sites, so as a result the search engines will see your internet marketing website as a valid source. It builds your site credibility and site authority.

Question #3: How long I will see the improvement of my site?
It always takes about 2 weeks for you to see the effect, i.e. improvement in your ranking.

If you are new in SEO, let me explain why this takes about weeks. Google (Search Engines) will not automatically grab your backlinks once you made the backlinks. Google Bot will crawl on your backlinks and it normally takes 2 weeks. Hence, the 2-week period.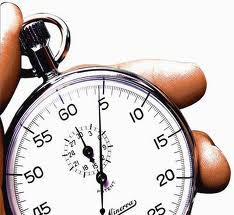 It always takes 2-3 weeks!
Question #4: Can too many backlinks to my site harm my site?
First of all, if you are only creating less than 100 backlinks per week, you're in the safe zone (THIS only applies to NEW SITEs, i.e. less than 3 Months Old).

Search Engine bots will not discover your backlinks immediately. Expect a grace period of 2 weeks.

Next, my advice is build backlinks from HIGH PAGERANK ONLY. If you are creating too many backlinks from from NO PAGERANK SITE, it will harm your site. Based on seven years experience, simply put it as this: Search Engine consider you as spammer.

You focus on build quality backlinks, not 1,000 backlinks from zero page rank. It's just futile and wasteful!

**Google developed and introduced the PageRank algorithm to determine a site's importance and authority. So yes, PageRank is an important aspect.
Question #5: Why don't my site get on the first page ranking after 2 weeks?
Our service is to enhance your site ranks, not to GUARANTTEE you landing on the first page. Well, let me address this. In order to get first page, there are many factors.

Basically you need know about "on-page SEO" and "off-page SEO".

"Off page SEO" is other sites linking to our site. Backlinks can be web 2.0, articles, forum profile, press release and others. Our service .EDU backlinks is guaranteed to boost your site.

Whether you get top ten on search engine depends on many variables. One of the most important factors: your "on-page SEO" may be horrible! Probably because you didn't utilise "on-page SEO".

Another factor is your keyword. Consider "weight loss". With nearly 200 million and growing competitors, rising above the crowd is an up-mountain challenge. Choose your keyword wisely; preferably long tail keywords.


Write a review
Your Name:
Your Review:
Note: HTML is not translated!
Rating:
Bad
Good
Enter the code in the box below: